Amoke Kubat's climate preparedness workshop aims to support women of color often left out of climate change conversations.
Amoke Kubat was concerned that mothers were not being included at the table with other experts discussing climate change, even though mothers are first responders in their families and communities.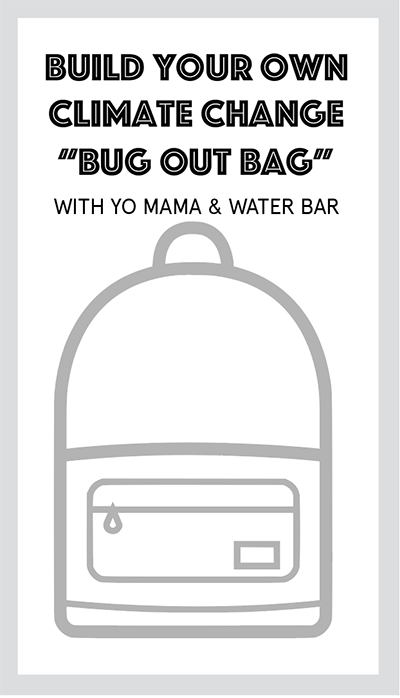 In the event of natural disaster, threats to water supplies, disease outbreaks or other impacts of climate change, Kubat wanted to make sure that mothers, especially Black mothers and other women of color, were prepared. She also wanted to make sure that climate preparedness efforts honored women's wisdom and work, and were shared in ways that would support the resilience of mothers and the communities they care for and sustain.
To create the workshop, Kubat collaborated with a community of mothers to identify climate change preparedness information, resources, skills and allies. Together they created Yo Mama's Climate Change and Emergency Preparedness Workshop, later termed "Prepare to Care."
During a Prepare to Care workshop, participants build and strengthen their capacity to prepare, respond, and recover from weather-related emergencies and human-caused disasters. They also explore ways that their cultural and interpersonal relationships are part of imagining and preparing for survival.
In addition, mothers meet with local environmentalists, scientists, activists, health practitioners, educators, community leaders, religious/spiritual elders and elected officials to co-create Climate, Health and Preparedness Action Plans. Mamas write these plans to address their individual family needs in the event of emergencies related to climate change, human-caused, or natural disasters, and to map the available resources and connections in their communities.
Finally, mothers then build their own family "Bug Out Bags," or emergency preparedness kits, and form neighborhood-specific responder networks.
This workshop was initially developed with the City of Minneapolis Sustainability and Public Health Departments and a group of mothers from North Minneapolis, and has been recreated by Amoke Kubat and Yo Mama's House Cooperative with other partners and communities.
More information: Yo Mama's House Cooperative